Classic Attic
Located in the attic, reachable by steps from the elevator of the second floor, they are very bright and warm ...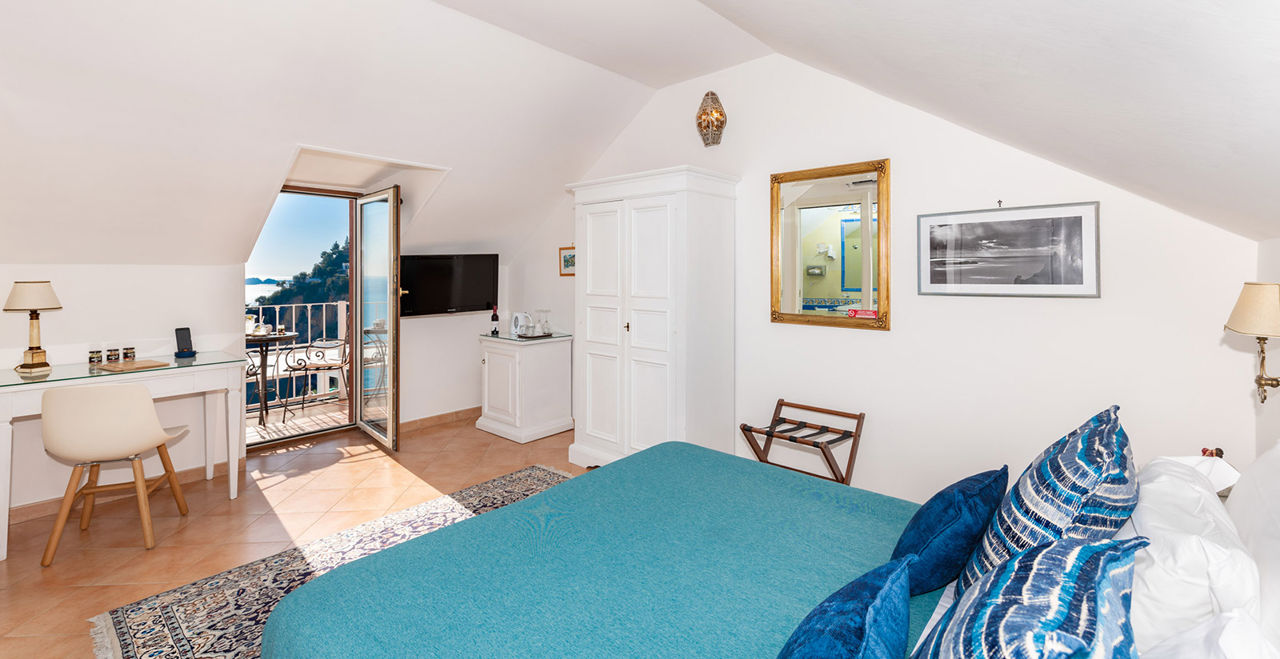 Deluxe Annex
Located in the adjoining wing to the main building, those are large rooms with terrace and sea view. The rooms ...
Junior Suite
Located on the second floor have a spacious sun terrace with mini pool for 2 and sea view....